Bayonetta od teraz dostępna na Xbox One [zobacz pełną listę gier obsługujących Wsteczną Kompatybilność]
Jakub Krawczyński
|
09-09-2016, 09:40
|
Żródło: Gamespot, opr. własne
Spodobało Ci się? Podziel się ze znajomymi!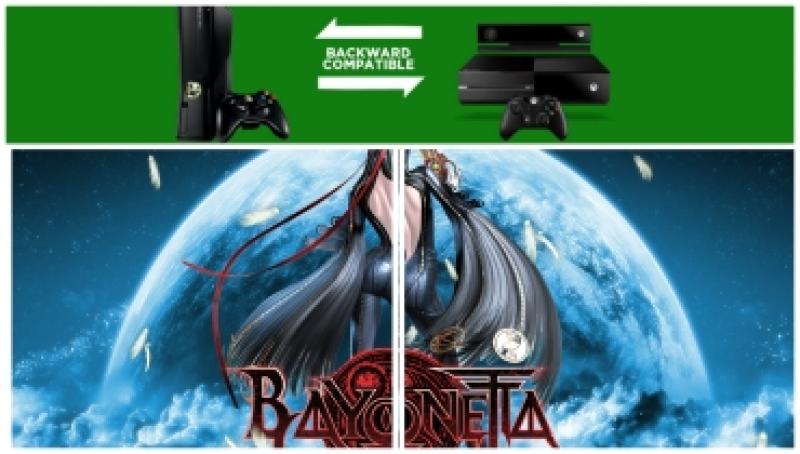 Hideki "Najemnik" Kamiya to jeden z najznamienitszych, aktywnie tworzących reżyserów gier video. Obecnie przygotowuje Scalebound na Xbox One i Windows 10 PC, a tymczasem od teraz, dzięki kompatybilności wstecznej na Xbox One, można zagrać na tejże konsoli w jego poprzednie, świetnie przyjęte przez branżę dzieło - Bayonetta (z 2009r.). W 2014r. ukazał się jej sequel, ekskluzywny dla konsoli WiiU. Jest to wysoko-oktanowa gra akcji z gatunku hack'n'slash, słynąca z hiperszybkiej akcji i głębokiego, wymagającego systemu walki - z czego słynie Kamiya i jego studio PlatinumGames.
Ponadto, wraz z Bayonettą, w usłudze kompatybilności wstecznej odblokowano pomniejsze gry, zwane kiedyś "arcade": Arkanoid Live, de Blob 2 oraz QIX++. Poniżej znajdziecie kompletną listę gier kompatybilnych wstecznie wraz z bezpośrednimi odnośnikami do zakupu ich cyfrowych kopii w sklepie Xbox 360. Należy zaznaczyć, że część z nich może nie być obsługiwana w naszym regionie, jednak tyczy się to z reguły wyłącznie pozycji niezwykle niszowych lub starszych. Tego typu tytuły można także ogrywać przy użyciu fizycznych nośników - wiąże się z tym jednak konieczność trzymania płyty w napędzie.
Spodobało Ci się? Podziel się ze znajomymi!